Nancy Rabb was a beautiful and insight woman. Her passion for her local community was seen throughout her life.
Her and her husband, they moved to Round Rock in 1964,where they quickly started their business "Wag A Bag", it was the first commercial building in Round Rock.
The Rabb house is where they raised their little family and it is now part of the City Round Rock and the parks facility.
Nancy had a very special spot for Special Needs children, she along with others in the community created the "Play for All Abilities Park" which is a park just for kids and adults with special needs, they can come and play on the swings, slide down the slide, play in the little buildings that represent downtown Round Rock. Here is a picture of the park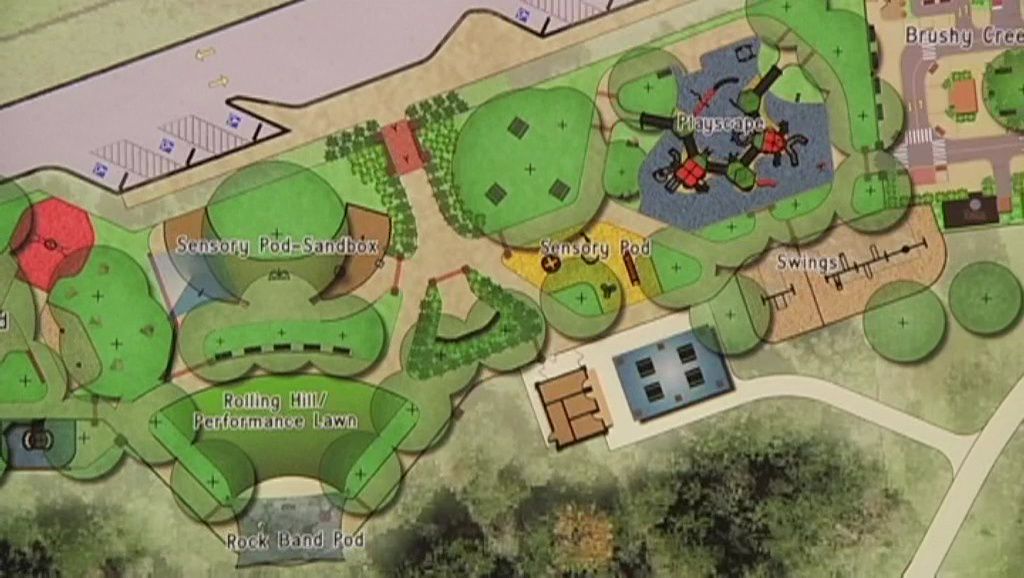 Here is the Park mission
The mission of the park is to provide a safe, fun place to play and develop new skills for children of all abilities in Round Rock and surrounding areas. The Play for All Abilities Park will serve the more than 100,000 children of Williamson County with an estimated 7,945 children with a disability.
Nancy served the community in many different facets, she was on of the founding members of the Greater Round Rock Community Foundation.
Quote from Alan McGraw " "the first lady" of Round Rock, as she often acted as a civic servant and champion for the city. "I would call her the model of grace and class,"
Quote from Nyle Maxwell or Shevawn Walzel or Holly Coe?
"Philanthropic giving is the way we take care of the present and future needs of our community.  Charitable gifts managed in a foundation can help each of us make a difference and leave a lasting legacy.  It's exciting to be a part of building the future and at the same time continuing the tradition of giving back to the community.  This foundation is comprised of individuals, companies, families and charitable organizations who all have a common goal and that is to make a difference by supporting their causes".- Nancy Rabb
If you would like to give to the "
Play for All Abilities" here is the link to donate. This will be a tax exempt donation and a receipt will be sent to you.